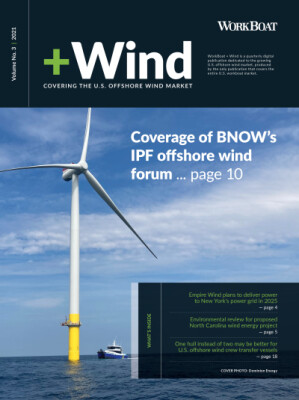 WorkBoat + Wind is back and we're coming to you from the Business Network For Offshore Wind's International Partnering Forum in Richmond, VA. This digital issue is full of in-depth coverage of the event including breaking updates on the industry, from technology to policy.


Inside you will also find:


Empire Wind plans to deliver power to New York's power grid in 2025.


Environmental review for proposed North Carolina wind energy project.



One hull instead of two may be better for U.S. offshore wind crew transfer vessels.