In a tight supply environment oil prices can't fall forever. Even though traders trimmed a few dollars last week and started Monday with caution, the short-term trajectory is still bullish for oil.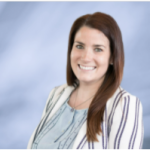 Supply will grow more to meet demand as current prices provide the perfect environment for producers to increase output, it will just not happen immediately and that's why the remainder of 2021 is bullish.
A rebalancing of the market is expected by around mid-2022, unless OPEC+ sees reason to expedite its supply comeback, but the recent reaction of prices does not justify a change in plans..
For now there is good reason for prices to remain above $80 per barrel, but observers should not forget this is still a market and no trend continues uninterrupted. Rallies meet speed bumps and sometimes traders can just tolerate risk so much – before they reduce it.
A much looser supply market awaits in 2022, which in future will be bearish for prices, as OPEC+ tapering adds up, U.S. shale is poised for growth, and as Iranian barrels could re-emerge as the political will behind an Iran nuclear deal remains intact.
Despite the forecasted robust return of oil supply, the bull parade than endured through 2021 will overall last into 2022, but there will be more pain points that could keep oil barrels from growing to triple-digit values that super-bullish forecasts have been suggesting until recently.
The first pivotal corner may come as early as February 2022, when lower seasonality hits demand, which we forecast could result in the first major crude supply surplus since the pandemic gripped oil markets in spring of 2020.
Oil demand has proved to be the most volatile variable in oil markets in the last year and half, and thus its risk should not be discounted. The continued positive momentum in oil consumption is inexorably linked to how well governments are able to manage the autumn Covid-19 caseload.
Since November 2020 and the announcement of successful vaccine trials by Pfizer and Moderna, oil prices have more than doubled.
If the positive trajectory of reopening continues, we expect a sustained boost in road and aviation demand to carry into 2022, but not at the grueling pace experienced in 2021, so a non-stop jump in oil prices is unlikely to be repeated.
Louise Dickson is Senior Oil Markets Analyst for Rystad Energy.