Workforce Development in the Maritime Industry
We have all had to overcome many challenges over the past couple of years and regardless of what industry you are in, the way business is conducted has changed. Sourcing, training, engaging, and retaining quality employees has been a challenge within the maritime industry for years and has only proven to be more difficult with our world's most recent hurdles.
We are sitting down with panelists from various sectors within the maritime industry who are educating students for the maritime and industrial workforce as well as hiring and training new employees regularly. They have developed proven successful programs that educate, recruit, and provide students and maritime professionals with the tools they need to grow and hopefully continue a long career within their organizations.
Speakers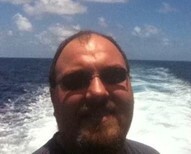 Benjamin Peterson, Towing Manager, Weeks Marine
Captain Benjamin Peterson is the Towing Manager at Weeks Marine Inc. where he has worked since 1998. Captain Ben also served as Senior Port Captain and a Towing Vessel Captain at Weeks.
Currently, Captain Ben is working with his Towing team in developing and building a new fleet of towing vessels for the next generation to work in WMI's operations. His son also works at Weeks Marine as a Deck Engineer and is working his way into the wheelhouse in following Capt. Ben's footsteps.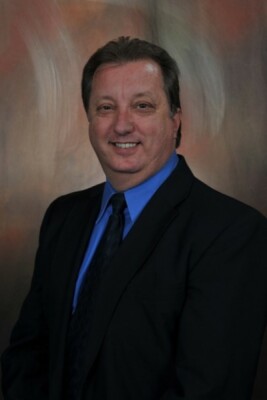 Rick Schwab, Senior Director, Workforce Development and Education, Maritime and Industrial Training Center, Delgado Community College
Rick has been a leader in the development, implementation, and management of high value corporate maritime training operations for over 26 years. Delgado Community College is growing rapidly to meet the region's workforce training and education challenges and Rick is preparing the graduates to be ready and excited to enter the workforce. A few of Rick's more recent accomplishments are being named New Orleans Citi Business Top 20 Most Powerful Maritime Executives in 2020; 2021 Center of Excellence for Domestic Maritime Workforce Training and Education; co-author of the first state of Louisiana Incumbent Worker Grant as well as has managed over $30 million in state and federal grants.
Matthew J. May, President, Core Group Resources
Matthew J. May is President of Core Group Resources that provides executive search, contingency search, contracting, consultancy, outplacement, and data surveys. Matt retired from the US Navy as Master Chief (E-9) after serving over twenty-five years as a US Navy SEAL, where he held leadership roles in operational units based in Europe, Middle East and South America.
Moderator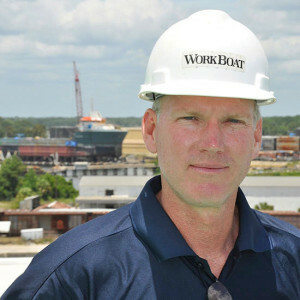 Dave Krapf, Editor-in-Chief, WorkBoat
David Krapf has been editor of WorkBoat, the nation's leading trade magazine for the inland and coastal waterways industry, since 1999. He is responsible for overseeing the editorial direction of the publication. Krapf has been in the publishing industry since 1987, beginning as a reporter and editor with daily and weekly newspapers in the Houston area. He also was the editor of a transportation industry daily in New Orleans before joining WorkBoat as a contributing editor in 1992. He has been covering the transportation industry since 1989, and has a degree in business administration from the State University of New York at Oswego, and also studied journalism at the University of Houston.