WorkBoat + Wind Presents: The US Offshore Wind Market and Vessel Designs
As offshore wind becomes an ever present piece of the commercial marine landscape shipyards, marine architects and engineers and vessel owners are writing the playbook for what this new breed of vessel looks like and how best to serve the needs of this emerging market.
Speakers
Nick Prokopuk, Business Development Manager, Special Ships and Offshore Wind DNV GL - Maritime

Nick Prokopuk is the Business Development Manager for DNV GL Maritime based in Houston and is responsible for the Special Ships and Offshore Wind segments within North America.
Nick has worked in the Maritime, Oil & Gas, and Petrochemical industries since 2000. Since then, he has held a variety of positions in engineering, management, and business development. A graduate of the University of Houston, Nick holds a Bachelor of Science in Mechanical Engineering and joined DNV GL in 2012.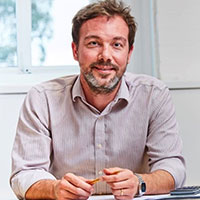 James Lewis, Sector Lead, Offshore Energy, BMT

Based in the on South Coast of the UK, James is BMT's lead contact for the offshore energy sector. James has more than a decade of experience in vessel design and construction, from yachts to commercial workboats and ferries. Previous roles have seen James responsible for early conceptual design and contract negotiation, procurement, class approval & vessel build, through to launch, commissioning, and warranty.

This valuable insight from both design and build perspectives along with extensive engagement with class and flag societies, provides James with an excellent commercial and legislative understanding of vessel design and build.

Recently James was the project manager for WINDSERVE ODYSSEY, BMT's first windfarm vessel for the U.S. market. James also holds a BEng(Hons) degree in yacht production and surveying. Outside of work, two kids and a dog keep James busy while weekly soccer, tennis, and martial arts keep him moving.
Laura Smith Morton, Senior Director | Policy and Regulatory Affairs, Offshore, American Wind Energy Association

Laura is the Senior Director, Policy and Regulatory Affairs for Offshore Wind for the American Wind Energy Association, the national trade association of the U.S. wind energy industry representing more than 1,000 member companies, including global leaders in wind power and energy development, turbine manufacturing, and component and service suppliers. Laura focuses on building the power of offshore wind in the U.S. by increasing the level of engagement between AWEA's member companies, the Administration, and Members of Congress and by collaborating with the environmental community and other users of ocean resources. Her portfolio covers offshore wind leasing, regulatory processes, and multiple-use compatibility, including commercial fishing, radar/airspace and vessel traffic, transmission, and wildlife. Prior to joining AWEA, Laura served for seven years in leadership positions at the U.S. Department of Energy, the White House, and the National Oceanic and Atmospheric Administration and practiced law for more than a decade in the private sector and the federal government.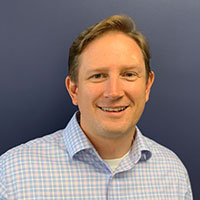 Aaron C. Smith, President and CEO, OMSA

Aaron serves as the President and Chief Executive Officer of the Offshore Marine Service Association (OMSA). OMSA is the national trade association of the owners and operators of U.S.-flag vessels servicing energy infrastructure on the Outer Continental Shelf. In addition to managing the day-to-day operation of the Association, Aaron heads OMSA's state and federal advocacy efforts.

Aaron also serves as the Executive Director for the Offshore Service Vessel Dynamic Positioning Authority (OSVDPA), a role he has served in since the Authority's inception in 2014. The OSVDPA is an independent 501(c)(6) which has created and updates safety and competency standards for dynamic positioning operators (DPOs) and assess mariners against these standards.

Before starting the OSVDPA, Aaron was Deputy Chief of Staff and Legislative Director for Congressman Jeff Landry (LA-03). In this role, Aaron was responsible for Congressman Landry's maritime, energy, and transportation policy. Prior to that position, Aaron served in similar capacities for three other Members of Congress.

In addition to his work for OMSA and OSVDPA, Aaron sits on the Marine Technology Society, Dynamic Positioning Committee's Guidance and Standards Subcommittee and served as the Technical Chair of the 2018 Dynamic Positioning Conference.

Aaron resides in Metairie, Louisiana with his wife and their two children.
Moderator

Kirk Moore, Workboat Associate Editor

Associate Editor Kirk Moore was a reporter for the Asbury Park Press for over 30 years before joining WorkBoat in 2015. He wrote several award-winning stories on marine, environmental, coastal and military issues that helped drive federal and state government policy changes. He has also been a field editor for WorkBoat's sister publication, National Fisherman, for almost 25 years. Moore was awarded the Online News Association 2011 Knight Award for Public Service for the "Barnegat Bay Under Stress," 2010 series that led to the New Jersey state government's restoration plan. He lives in West Creek, N.J.