Passenger Vessel Operations in the Post-Covid World
Last year with the onset of COVID-19, the Passenger Vessel sector came to a screeching halt with government shutdowns idling crews and vessels and leaving the industry scrambling to navigate a path forward through a plethora of new safety regulations.
Today, as the world begins to emerge from lockdown, the industry is starting a slow but hard-earned recovery, led by the Passenger Vessel Association, which has been working tirelessly to push the Center for Disease Control and Prevention to loosen mask mandates on passenger vessels and implement regulations that better reflect those in place on shore.
Join WorkBoat and a distinguished panel of Operators for an in-depth discussion on how together, the Passenger Vessel Sector is forging ahead in 2021 and beyond.
Speakers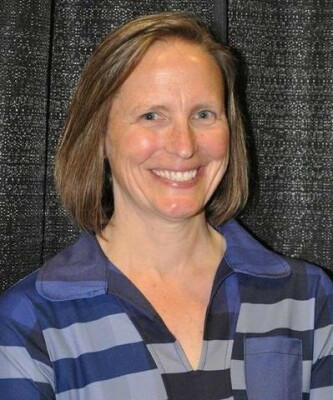 Colleen Stephens, President, Stan Stephens Glacier and Wildlife Cruises and President, Passenger Vessel Association
Colleen Stephens is president of her family's business, Stan Stephens Glacier & Wildlife Cruises. Since 1971 the company has traveled the waters of Alaska's Prince William Sound, currently operates two 149-passenger catamarans.
Colleen's career in the maritime industry began at the "experienced" age of seven as she worked alongside her parents and sisters as they shared the glaciers and wildlife of the Sound with travelers. Colleen has a degree in resource recreation and tourism at the University of Idaho. Today she is responsible for the company's marketing, coworker hiring, safety program development and training and community outreach.
Currently Colleen is president of the Passenger Vessel Association, where she has worked to identify the industry's needs to ensure safe operations, business stability and unity as it recovers from the impact of the Covid-19 pandemic. In addition, she dedicates her time to numerous local, regional, and statewide organizations including the Valdez Convention & Visitors Bureau, Alaska Travel Industry Association (ATIA), Valdez Fisheries Development Association and the City of Valdez Ports and Harbors Commission.
Photo credit: Passenger Vessel Association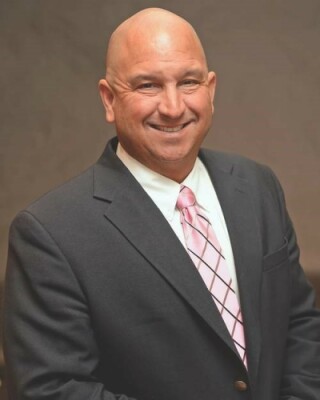 Dave Anderson, Director of Operations/General Manager, Fire Island Ferries
Dave Anderson is the director of operations/general manager at Fire Island Ferries Inc., Bay Shore, N.Y., on Long Island. He served as the president of the Passenger Vessel Association (PVA) in 2015 and is a current member of PVA's Safety and Security Committee, which he served as chairman for nine years. The company has provided passenger service, freight service and water taxi service to Fire Island communities since 1948 and operates 24 Subchapter T and K vessels ranging from six to 400 passengers as well as, 2 tugboats and 2 barges.
Anderson holds a 100-ton Masters license and serves on the Coast Guard's Sector Long Island Sound Area Maritime Security Committee, Harbor Safety Committee, FSO and CSO Security Committee, and the Committee for the Sector's Maritime Transportation System and Recovery Plan. He was recently appointed by the Department Of Homeland Security to serve a second term on the Coast Guard's National Navigation Safety Advisory Committee (NNAVSAC). Anderson has been active in the passenger vessel industry since 1978, been employed with Fire Island Ferries since 1984, and has been an active participating contributing member of PVA since 1995.
Photo credit: Passenger Vessel Association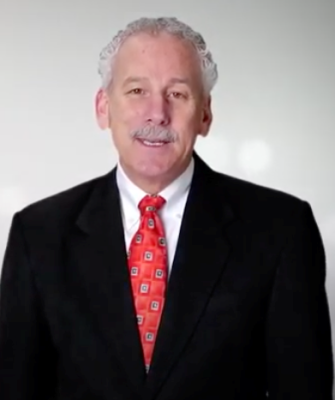 John Waggoner, Founder, Chairman & CEO, American Queen Steamboat Company
John Waggoner is founder, chairman and CEO of American Queen Steamboat Co. (AQSC), a leader in U.S. river cruising based in New Albany, Ind. Founded in 2011, the company's fleet of U.S.-flag riverboats sail America's heartland and the Pacific Northwest on itineraries from eight to 23 days.
In January 2019, Waggoner led the American Queen's acquisition of Victory Cruise Lines, including M/V Victory I and M/V Victory II, expanding the company's portfolio to include small ship cruising on the Great Lakes and Canada.
American Queen Steamboat was founded with the purchase of its flagship vessel, American Queen, offering authentic experiences inspired by the Mississippi steamboats of the Mark Twain era. In April 2014, AQSC christened American Empress to sail the Pacific Northwest with the same opulence and grandeur. American Duchess, the first purpose-built, boutique-style riverboat set sail in August 2017. The new American Countess, currently under construction in Louisiana, will debut in 2020, joining the American Queen and American Duchess on the Ohio and Mississippi Rivers. Under Waggoner's leadership, American Queen has grown to 1,200 employees, and expanding to seven vessels.
Prior to founding AQSC, Waggoner served as director of marine operations at Hornblower Cruises and Events from 1989-1994. Waggoner and his partner founded Hornblower Marine Services (HMS) in 1994, which was later renamed HMS Global Maritime. Waggoner cites one of his greatest career accomplishments was founding HMS and watching the company grow from one employee to over 1,200, with gross revenues of over $150 million annually.
Photo credit: American Queen Steamboat
Moderator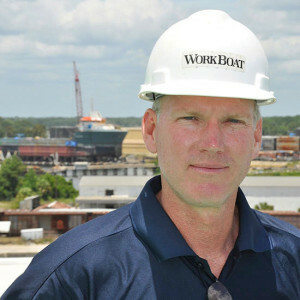 Dave Krapf, Editor-in-Chief, WorkBoat
David Krapf has been editor of WorkBoat, the nation's leading trade magazine for the inland and coastal waterways industry, since 1999. He is responsible for overseeing the editorial direction of the publication. Krapf has been in the publishing industry since 1987, beginning as a reporter and editor with daily and weekly newspapers in the Houston area. He also was the editor of a transportation industry daily in New Orleans before joining WorkBoat as a contributing editor in 1992. He has been covering the transportation industry since 1989, and has a degree in business administration from the State University of New York at Oswego, and also studied journalism at the University of Houston.
---
Sponsored by: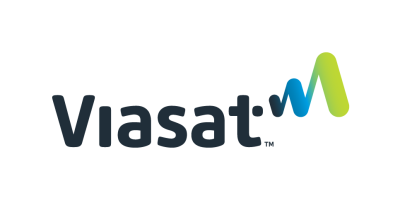 Viasat is a global communications company that believes everyone and everything can be connected. We're now launching our technology and culture of innovation into the private maritime world: superyachts, mid-sized yachts, cruise ships, river and ocean vessels, and energy. Our unrivaled capacity fuels our network making it possible for those at sea to experience the world at sea. And we're only getting started.