Operating on the (Wind) Farm presented by WorkBoat + Wind
WorkBoat has reported on the latest developments in the wind energy industry in a big way, with updates that have detailed why offshore wind energy needs states to work together as well as what's next in the Coast Guard's shipbuilding plan.
More recent news has highlighted why the Biden administration should provide a boost to offshore wind, and we will undoubtedly see further key developments in this sector over the coming weeks and months.
Join us live for this free webinar for an in-depth discussion of what's on the horizon for Offshore Wind and what the constantly evolving opportunity is for the vessel sector.
Speakers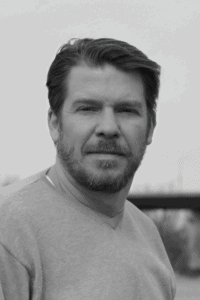 Ross Gould

Ross is the vice president for Supply Chain Development with the Business Network for Offshore Wind (BNOW). He joined BNOW in 2020 and oversees the Network's growth and evolution of the offshore wind supply chain as well as the offshore wind industry's workforce development. He is responsible for designing, developing, and coordinating the BNOW's Northeast Corridor strategy and planning, policy and regulatory engagement, programs, projects, research, events, and activities.
Ross has experience in private, public, and non-profit sectors. Before following his passion for energy, Ross spent almost 10 years as an attorney. During the latter half of that time, he spent more time reading news stories, journal articles and books about energy than focusing on his legal work. In 2007, Ross attended an evening continuing education class at NYU that focused on the use of natural resources and energy. From this moment, Ross was hooked on the energy sector.
In 2010, Ross became the Air & Energy Program Director at Environmental Advocates of NY working on clean energy jobs, energy efficiency, renewable energy, state energy planning, siting of electricity generation and global warming. In 2015, Ross joined Workforce Development Institute. At WDI Ross focused on growing the workforce and supply chain of the offshore wind industry. Ross is a thought leader, authoring or co-authoring several papers including "New York State and the Jobs of Offshore Wind Energy." He also has written numerous articles and blog posts about the renewable energy industry and he has spoken on the topics of workforce and supply chain at a number of offshore wind and renewable energy conferences.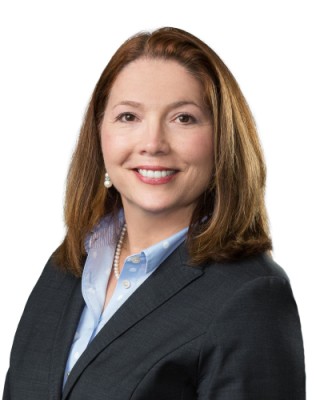 Cindy Matherne Muller
Cindy Matherne Muller is a partner with Jones Walker and participates in the construction, energy, environmental and natural resources, and maritime industry teams. She represents a broad range of companies, from large multinational EPC contractors to private equity portfolio companies, doing business in the energy, maritime, and construction industries, on capital projects and commercial and restructuring transactions, and compliance functions. She also serves as co-leader of the firm's offshore wind initiative focusing on legal developments emerging in the US offshore wind industry.
For most of her career, Cindy has built her legal and executive experience as general counsel; vice president, legal; and chief compliance officer, advising global oilfield service companies. As a result of this client-side experience, she has broad knowledge of issues facing general counsels, a distinct understanding of energy and construction industry legal and business issues, and brings efficient, practical solutions to her clients. She has significant construction transactional experience, including drafting and negotiating domestic and international engineering, procurement, and construction (EPC) agreements, for onshore and offshore energy infrastructure projects with related subcontracts. She also regularly negotiates day-to-day commercial agreements, including master service agreements. She also has maritime transactional, restructuring, and regulatory experience, which includes advising on Jones Act ownership and compliance issues and coastwise trade regulations. Her transactional experience includes negotiation of charter parties, contracts of affreightment, and construction and decommissioning agreements.
In the corporate arena, she has drafted, developed, and implemented entire compliance programs and policies for international service companies and has advised on domestic and international joint ventures, restructuring transactions, and M&A transactions.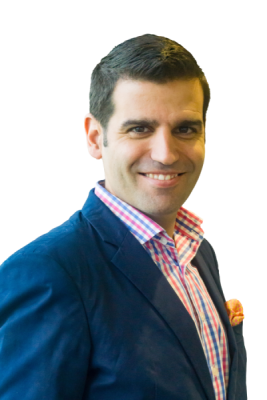 Rafael Riva
Rafael joined Lloyd's Register (LR) in 2004 as a ship surveyor, working on almost all types of existing oceangoing vessels. After becoming specialized in ships transporting LNG and LPG, he began working on the classification of equipment and components, materials; also handling project management duties for several new shipbuilding projects.
In July 2016 Rafael he was appointed VP Business Development for LR's Marine & Offshore stream, leading the implementation of the business strategy which translated into a significant growth of our main targeted segments, offshore compliance and inland waterways in the Americas Region.
Since August 2020, Rafael has served as VP of Commercial Operations. His main responsibilities are to lead and oversee the activities of all the commercial teams in the Americas Region, including Marketing, Business Development, and Client Management, to develop market-based growth strategies to support the maintenance of core, existing services, and clients as well as the identification and definition of the area growth strategy portfolio. Rafael has led the Americas Region into the Renewable Energy space, building strong relationships with Offshore Wind players and placing Lloyd's Register at the forefront of the energy transition and integration.
Rafael holds an MSc in Naval Architecture from Spain's Technical University of Madrid and has studied Ship Design and Materials courses at the Technical University of Denmark. He has also qualified as a Chartered Engineer, a member of the Royal Institution of Naval Architects and the Spanish Association of Naval Architects.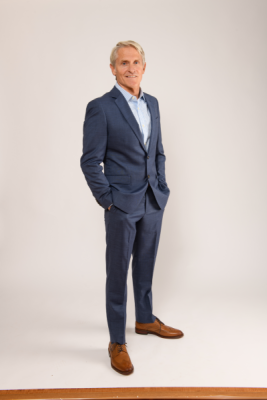 Charles Donadio
Charles is President and Founder of Atlantic Wind Transfers, the first offshore wind farm support vessel company in the United States. Charles has over 25 years' experience in marine transportation and over 20-years specializing in high-speed aluminum catamarans operating in the offshore waters of Block Island and Martha's Vineyard. He founded the first fast ferry to Block Island in 1998, the first fast ferry to Martha's Vineyard in 2003 and built the first offshore crew transfer vessel, the Atlantic Pioneer, for the first offshore wind farm in U.S. state waters, the Block Island Wind Farm.
Charles also just delivered his second CTV, the Atlantic Endeavor, which entered into a long-term contract in December with Dominion Energy supporting the first offshore wind farm in U.S. federal waters, the Coastal Virginia Offshore Wind Farm (CVOW). His company, Rhode Island Fast Ferry, has also operated chartered fast ferries in Massachusetts, New York, New Jersey, Florida, San Francisco, Bermuda and currently in Puerto Rico.
Charles entrepreneurial drive is proven by his successful track record, in 1998 he was awarded both the "Rhode Island Young Entrepreneur of the Year" and "New England Region Entrepreneur of the Year" Awards for Business and awarded the "Excellence Award" for Innovation and Entrepreneurship.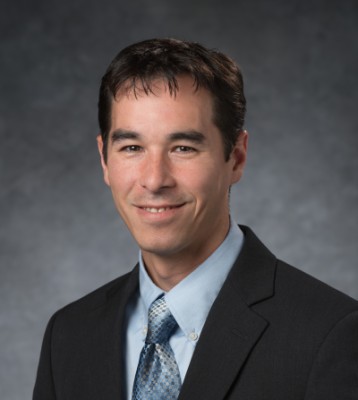 Karl Humberson
Karl Humberson is director of Project Construction in the Projects Construction group within Dominion Energy's Power Generation Group.
He is responsible for supervising Generation Construction Managers, Project Managers, and Engineers. In this role, he ensures projects are delivered on time and on budget, with the required technical construction oversight. He is currently responsible for the Commercial VA Offshore Wind (CVOW) project's installation and construction, and construction of the first Jones Act compliant offshore wind turbine installation vessel.
Karl was responsible for the engineering & construction of Dominion Energy's Warren Co., Brunswick Co., and Greensville Co. power stations. During his time with Dominion Energy he has provided Business Development assistance regarding Dominion Energy's new natural gas and fossil facilities as well as other expansion/growth opportunities including battery energy storage and renewable natural gas (RNG).
Humberson joined Dominion Energy in 2011 as manager-Fossil and Hydro Projects. Prior to joining Dominion Energy, he worked with other like-minded energy companies with a focus on Engineering, Operations, Construction and Commissioning.
Humberson attended the United States Merchant Marine Academy, where he received a bachelor's degree in Marine Engineering, and an officer's commission in the United States Navy. Humberson attained the rank of Lieutenant Commander in the US Naval Reserve.
Moderator

Kirk Moore, Associate Editor, WorkBoat.com

Associate Editor Kirk Moore was a reporter for the Asbury Park Press for more than 30 years and a 25-year field editor for National Fisherman before joining WorkBoat in 2015. He wrote several award-winning stories on marine, environmental, coastal and military issues that helped drive federal and state government policy changes. Moore was awarded the Online News Association 2011 Knight Award for Public Service for the "Barnegat Bay Under Stress," 2010 series that led to the New Jersey state government's restoration plan. He lives in West Creek, N.J.
Sponsored by:


Jones Walker
With one of the largest groups of maritime-focused attorneys, Jones Walker LLP's maritime attorneys provide cross-spectrum transactional, regulatory, and dispute resolution counsel to clients engaged in domestic and international shipping, offshore drilling, transport, production activities, and onshore and port-related activities.

Detyens Shipyards
Detyens Shipyards is a full-service one stop ship repair and conversions facility. We offer extensive crane services, multiple craft trades and workshops, 3 graving dry docks, a floating dry dock, and six deep water piers with ample power and services.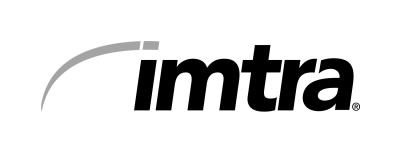 Imtra
IMTRA, based in New Bedford, Massachusetts, is an importer and manufacturer of high-quality systems for the oil & gas and wind & solar industries. We search for innovative solutions and products from commercial lighting, wipers, drillers chair, consoles and controls, doors and more that meet today's challenges. With 65 years in the commercial, industrial & marine markets and support teams throughout North America, Imtra is the top choice for manufacturers, naval architects, control engineers & operators.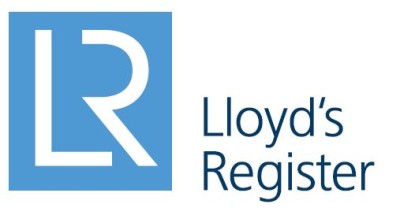 Lloyd's Register
Lloyd's Register is a leading provider of marine classification services around the world, helping ensure that internationally recognized safety and environmental standards are maintained at every ship's life. Aside from surveying ships, we are also dedicated to supporting the development of new technologies and innovations that will help our clients achieve the best possible performance from their ships and operations.
Within the clean energy industry, we solve complex problems for offshore wind investors, developers, and operators of fixed and floating wind farms. With our extensive experience having supported 20GW offshore wind projects, we reduce technical, operational, and commercial risks by ensuring your wind project are correctly scoped, designed, and operating safely. Enhancing performance and extending asset life.
With an international network of some 8,000 staff, we have an unrivaled view of the technical developments shaping our world today. This means that wherever our clients are, we are nearby and able to apply a genuine understanding of the challenges they face.