Doing Business with the U.S. Government – The National Oceanic and Atmospheric Administration – Oceanographic Research Vessels
The National Oceanic and Atmospheric Administration (NOAA) has partnered with the Navy's Office of Support Ships, Boats, and Craft (PMS325) as part of its Fleet Recapitalization Plan. The first class of vessels to be acquired were the Class A NOAA AGOR Variants (NAVs) which were awarded in December 2020. NOAA is leading the acquisition of the next ships in its Recapitalization Plan – the Class B vessels – with the support of PMS325. The Class B vessels have the primary missions of Charting and Surveying as well as the Assessment and Management of Living Marine Resources.
Representatives from NOAA will discuss the following topics specific to requirements development and future acquisition of this new ship class:
NOAA Class B: TLR, current acquisition strategy and approach
Follow the link below for additional publicly available information regarding NOAA's draft requirements for the Class B vessels:
https://beta.sam.gov/opp/76cdd9e469b04878818563874ab0d68c/view?keywords=%22Class%20B%22&sort=-relevance&index=opp&is_active=true&page=1
Speakers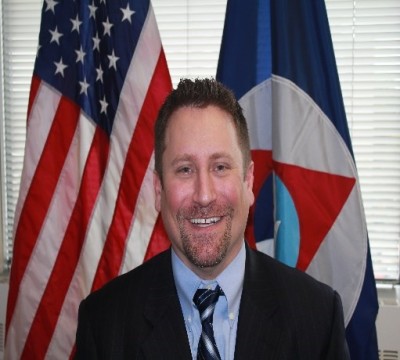 Greg Raymond
Mr. Greg Raymond directs the Platform and Infrastructure Acquisition Division which has the responsibility of developing plans and acquiring the most advanced in-situ scientific observation platforms in the world and the facilities to support them. Prior to this role, he served as the Chief of Staff and Senior Advisor to the Director, NOAA Corps and the Office of Marine and Aviation Operations. In that role, he provided direct support to the Director, NOAA Corps and the Director, OMAO in administering the overall operations of NOAA's fleet of research ships, aircraft, and uncrewed systems as well as commissioned NOAA Corps officers and civilian personnel.
Earlier assignments include Senior Policy Advisor to the Assistant Secretary of Commerce for Environmental Observations and Prediction and other staff positions in the National Oceanic and Atmospheric Administration and the United States Army. His civilian awards include the Department of Commerce Gold Medal, Department of Commerce Bronze Medal, and the NOAA Administrator's Award. While serving on active duty in the U.S. Army, he received Meritorious Service Medals, Joint Service Commendation and Achievement medals, and the Army Commendation and Achievement Medals. He possesses multiple degrees in Business Administration and is a graduate of the Federal Executive Institute's Leadership for a Democratic Society and Harvard Kennedy School's Senior Executive Fellows programs.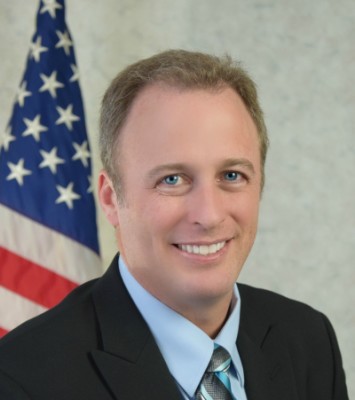 Shaun Squyres
Shaun Squyres is a Contract Specialist supporting the Office of Marine and Aviation Operations within the Eastern Acquisition Division of the NOAA Acquisition and Grants Office (AGO) in Norfolk, VA. He joined the NOAA team in July 2013 as a Contract Specialist.
Mr. Squyres was born in Prince George's County, MD and graduated High School in Chesapeake, VA. He received his Bachelor Degree from Old Dominion University in 2002. Mr. Squyres resides in Norfolk, VA and has two dogs, Rusty and Roxie.
Throughout his career, Mr. Squyres has performed a variety of acquisition assignments in support of NOAA. Since joining NOAA in 2013, Mr. Squyres has successfully supported numerous clients including National Weather Services, National Ocean Service, National Marine Fisheries Services, and Oceanic and Atmospheric Research before becoming a Senior Contract Specialist for the Office of Marine and Aviation Operations (OMAO) in 2019.
Mr. Squyres currently holds a Level III Unlimited Warrant with a FAC-C Level III certification in contracting. He is also a member of the National Contract Management Association. Mr. Squyres' career has given him a broad contracting background covering all aspects of federal acquisition in both operations and policy.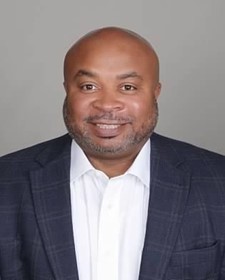 Terence J. Williams
Mr. Terence "TJ" Williams, serves as the Deputy Director, Platform Infrastructure and Acquisition Division (PIAD) with NOAA's Office of Marine & Aviation Operations (OMAO). He leads several new ship acquisitions that will recapitalize NOAA's legacy fleet of research, charting, and survey ships. He retired from the United States Coast Guard after serving 25+ years of active duty as a Naval Engineer, Ship Operator, and Project Manager. He has over 5 years of sea time and has held several staff tours supporting vessel logistics, surface acquisitions, and major ship maintenance projects.
Mr. Williams has a B.S. Math/Pre-Engineering from Jackson State University, M.S. Mechanical Engineering from the University of WA, and completed doctoral studies in Applied Management & Decision Science at Walden University. He also holds several certifications in systems engineering and acquisitions project management. He likes to stay active in the local community providing S.T.E.A.M. mentoring, coaching youth sports, and organizing charitable programs that provide food, clothing, and basic necessities to those in need. He lives in Spencerville, MD with his wife Shameen and they have 3 wonderful and very energetic children.
Moderator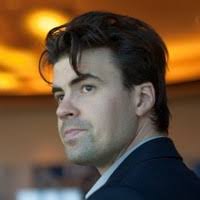 Jeremiah Karpowicz, Executive Editor, WorkBoat.com

Jeremiah Karpowicz is the Editorial Director for the CM/Grocery/Tech Group at Diversified Communications. He has created articles, videos, newsletters, ebooks and plenty more for various communities as a contributor and editor.