Old Dominion University, Norfolk, Va., has named Elspeth McMahon associate vice president for maritime initiatives. McMahon will be fully focused on the institution's maritime efforts.
"I am pleased to welcome Elspeth to the Commonwealth of Virginia, Hampton Roads and Monarch Nation," President Brian O. Hemphill said. "She has a strong educational background and direct international experience that will be so critical in our ongoing efforts to increase our impact in the region and across the state, as well as gain national and international recognition for our long-standing contributions to maritime."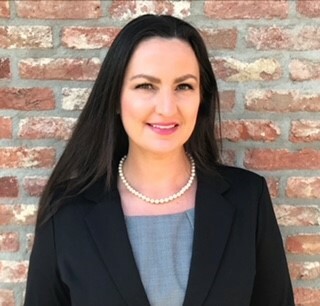 Earlier this month, ODU announced the establishment of ODU's School of Supply Chain, Logistics, and Maritime Operations, a key step in elevating maritime as a signature strength, as well as responding to industry needs for supply chain and logistics training and research, ODU said.
McMahon will coordinate ODU's extensive and varied programs, outreach and services that engage with the region's maritime enterprises to increase engagement and better serve the needs of external stakeholders in growing the maritime sector, including port logistics and supply chain; shipbuilding and repair; naval sustainment; offshore wind energy; and coastal resilience, ODU said.
McMahon has a diverse maritime background, including serving as a licensed merchant mariner, assistant professor of marine transportation at SUNY Maritime College, and commander in the Navy Reserves. She holds an active Coast Guard chief mate license and is completing a doctoral degree in nautical sciences at the University of Antwerp and Antwerp Maritime Academy in Belgium.
McMahon is directly involved in the future of maritime technology as a member of the Belgian Shipowners' Association Autonomous Ship Think Tank and is a member of the Institute of Marine Engineering, Science, and Technology.
"The maritime industry invisibly touches everything we see," she said. "In an era of rapid technological advancement, it is essential that we are at the forefront of where this industry is headed. ODU recognizes its potential to be positioned as a leader in all things maritime. By continuing to collaborate with external stakeholders, embracing technology and innovation and advocating for entrepreneurship, we can create a diverse and dynamic maritime workforce that can strengthen and shape the future of the maritime economy in Hampton Roads. I am proud to be a part of this journey."