For over two years, the U.S. and most of the rest of the world has been affected by Covid, which at times has pulled many people into a morass of pessimism, frustration, anger, and a general feeling of hopelessness. During such times, you don't expect to find much innovation and creativity.
Not so for MAN, MTU, and Cummins, the three engine manufacturers featured in this issue's diesel story. Each is working with new ideas to improve the life of the vessel operator, as well as the environment we all live in.
MAN ENGINES
"We are taking it from the road to the water," said Juergen Haberland, director of sales for MAN Engines and Components Inc. in Pompano Beach, Fla. He's referring to MAN's introduction of a hybrid propulsion system into the marine market, something MAN has been selling to the truck and bus sectors for years.
MAN announced the hybrid's entrance into the marine market last May and it immediately generated a lot of interest. Currently, MAN has several potential hybrid projects underway. Half of them are for workboats and half for pleasure boats. This year MAN will launch its first hybrid-powered vessel in Europe.
Hybrid power allows a vessel operator to utilize the internal combustion engine, electric motors, and batteries. That trio provides reduced emissions, lower vibrations, and with the electrical generator complimenting diesel power, absolute power when needed. In the case of MAN's V12 hybrid, that would equal the output power of a 16-cylinder diesel. MAN calls that the boost mode.
MAN's hybrid power offers several other operating modes, including diesel-electric where the electric motor at the propeller shaft acts as generators and motor at the same time without a mechanical connection to the diesel engine. Then there's the crossover mode with one diesel engine running normally, while the diesel on the other driveshaft runs electrically. There's also hotel mode where everything runs off batteries.
Thus, the vessel operator, by altering the reliance on diesel engines, electrical motors, and batteries, can emphasize increased comfort, lower noise, and vibration levels, lower emissions, improved efficiency, reduced fuel consumption, or increased travel range.
Haberland gives an example of efficiently matching up the electrical and diesel components in the hybrid system: a ferry on its daily run has a stretch where 2,000 hp is required for 30 minutes. After that only 800 hp is needed but that would require running the ferry's two diesel engines "at a very inefficient point of operation." However, the hybrid system allows one main diesel engine to be shut off and run fully electrical. "The other main diesel runs at a higher load and is much more efficient."
That said, a hybrid option is better for some workboat operations than others. Vessels with operational cycles made up of highly variable load and power requirements "is something really designed for hybrids," said Haberland. A tugboat engaged in docking vessels is a good example as is a wind farm vessel that needs a lot of power pushing at the wind farm.
Whereas with a pushboat operating on the Mississippi whose speed and power requirements remain fairly constant, Haberland said he doesn't "see a lot of sense for hybridization."
MAN's hybrid option is offered with three MAN engines, the inline 12.4 liter i6 (D2676), the 16.2 liter V8 (D2868), and the 24.2 liter V12 (D2862). Each engine can be coupled with either a 250-hp electrical generator or a 500-hp electrical generator. High-torque electric motors are mounted between the engine and the gearbox.
Whatever hybrid system is selected, MAN makes the process a lot smoother by offering the complete package. That means MAN is the source for the diesel engine, electric motors inverter technology, and batteries. If the boat's owner, builder, or naval architect has questions, they only need to go to MAN for answers.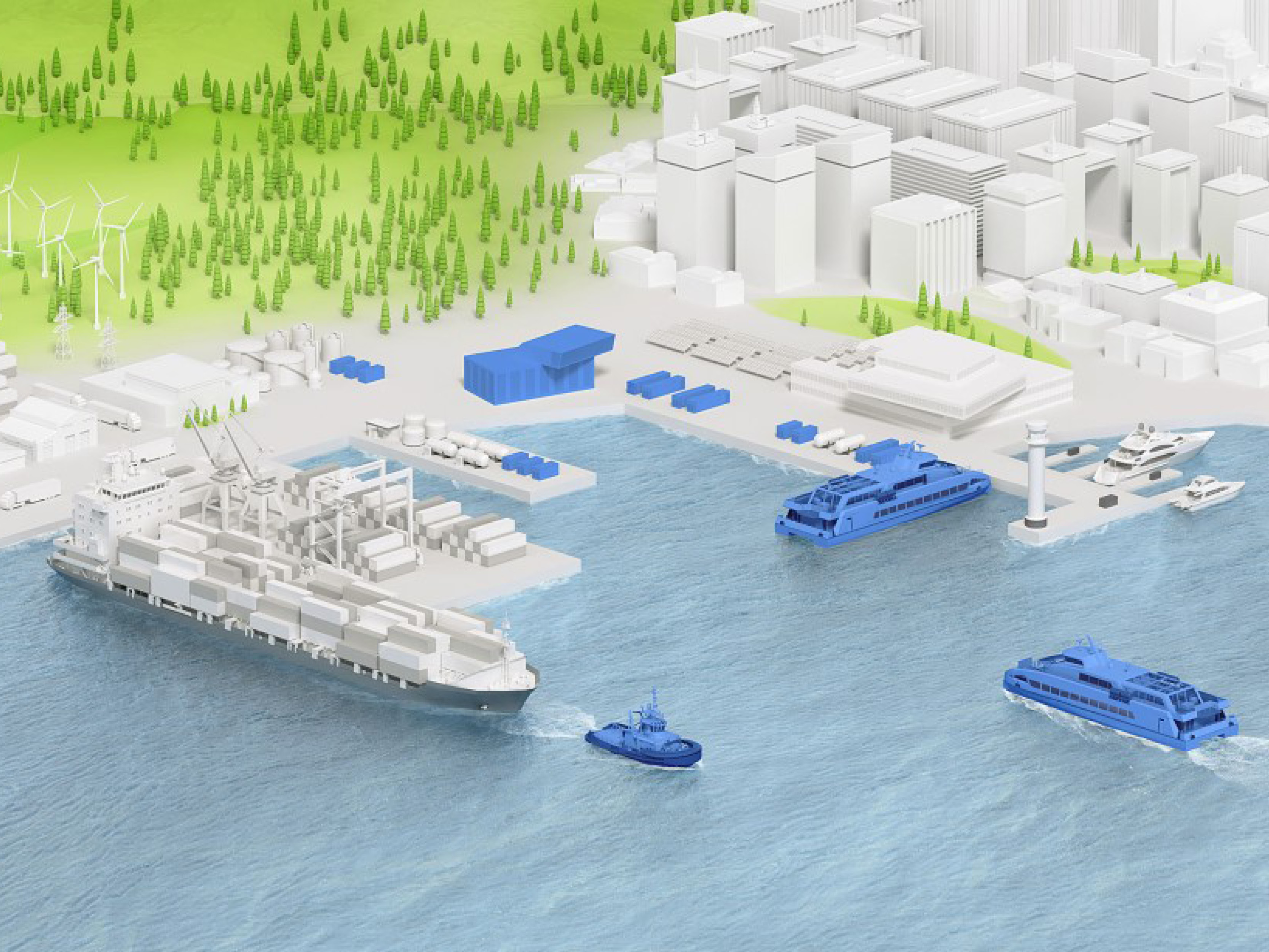 MTU
Workboat operators considering building a new boat have a couple of financial questions that need to be answered early in the process: What will it cost to build the boat and what will its operating costs be?
The new boat's propulsion engine will be a major part of the operating expenditure question. How long will the diesel be operational and how often will you have to tie up and shut down your operation to have the engine overhauled?
The choice of engines answers those questions. If it's Rolls-Royce's latest generation of MTU Series 4000, the time between overhauls (TBO) for new engines has been significantly extended. How much depends on the engine's load profile, which is a measurement of how many hours and how intensely a Series 4000 engine will be used during a typical workday.
Thus, a new Series 4000 engine operating at the lowest load profile rating for tugs runs up "to 54,000 hours" under the new program, said Jeff Sherman, senior sales manager commercial marine, Americas, at Rolls-Royce, the company behind the MTU product brand.
In general, according to Rolls-Royce, all new MTU engines will run for up to 25 years before a major overhaul is required, depending on, again, the vessel's load profile.
The recently introduced engine running time program, which was announced at December's International WorkBoat Show, applies to all new Series 4000 engines. Workboat operators with older MTU Series 4000 engines can "contact their local distributor to review the opportunity to gain that increased TBO," said Sherman.
For those existing engines, it's a case-by-case basis. However, the chances of gaining acceptance into the new overhaul schedule is much greater if the engine has been receiving MTU Series 4000 updated parts as they've become available. "The operator that's taken care of his engine stands a better chance of getting upgraded," said Sherman.
Rolls-Royce's Power Systems business unit has been selling versions of MTU Series 4000 engines for the past 25 years and in that time has constantly enhanced the engines and subjected engines and their parts to extensive examinations. That's allowed extensions of some component change intervals and the time between overhauls, based on a vessel's profile and mission.
"The goal," said Sherman, "is to allow the operator to save money in general life cycle costs and extend the period of time between overhauls," as well as change certain engine components at a later stage to save valuable resources and help the environment.
Looking a bit into the future, Rolls-Royce's newest technology advancement is its commitment to offering methanol-fueled MTU engines. It's part of Rolls-Royce's program to develop solutions for climate-neutral operations in all applications, including marine.
"It's one of the best carbon footprints of all the fuels," said Sherman. Rolls-Royce exchanged views with several operators, shipyards, naval architects, and other industry stakeholders who underscored that in the future, methanol is a promising alternative to diesel-engine technology.
Methanol's energy density is high compared to other alternative fuels and has significantly reduced nitrogen oxide emissions. That eliminates the need for SCR exhaust gas after treatment, according to Rolls-Royce. The fuel can be produced in a CO2-neutral manner in the so-called power to X-process, in which CO2 is captured from the air.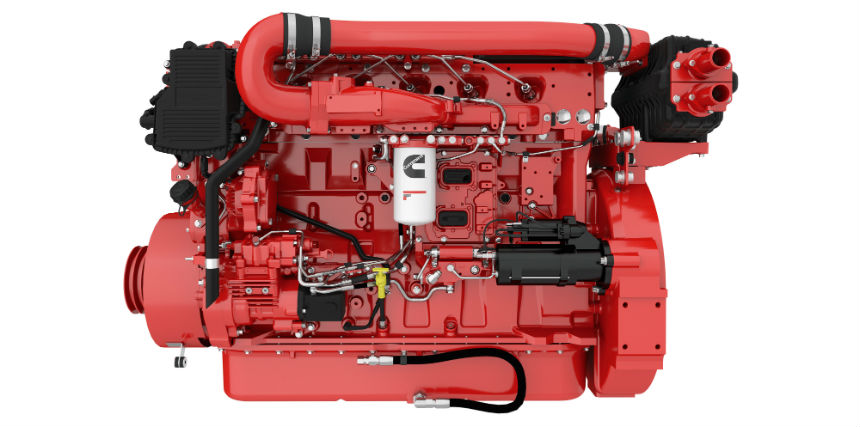 CUMMINS
Cummins is upgrading a pair of engines for the workboat market — the X15 and the 8.3. The X15, which has been available for several years, is being modified to meet class society requirements, said Eric Marini, the company's global product planning and management leader. By July the redesigned 8.3 engine should be available for production.
"The primary point for the workboat market," is the X15's power range, said Marini. The propulsion engine will have a 460 hp to 630 hp rating, and the auxiliary engine will be 500 hp to 570 hp.
The X15 has been sold to passenger vessel operators in Washington as an auxiliary genset. "For a continuous duty engine," Marini said, "it has one of the highest power densities for a 15-liter engine."
The Cummins 8.3 has been available for the past 10 years, but at the end of last year, a 600-hp keel cooled version was introduced, making it an extremely good option for boats operating in extremely shallow water whose cooling system would otherwise be inundated with mud or sand.
"The 8.3L is a high-speed version,", that would work well for the military, police, and patrol boats, said Eddie Brown, Cummins director of business development.
Looking a bit into the future, Cummins is working on emissions projects with after treatment and engines that work on alternative fuels. Cummins alternative fuel engines would first be used in land-based transportation and then the marine market.
"We'll get approvals for different levels of biodiesel and HVO (hydrotreated vegetable oil) fuels," said Brown. "There's a lot of activity looking at methanol, looking at ammonia either as fuel for engines or heat stock for hydrogen. We are trying to develop a solid plan to bring that into the marine (market)."