The WorkBoat Think Tank Series – WorkBoat's Significant Boats of 2020
The WorkBoat Boat of the Year will be announced on December 17th but in the meantime join WorkBoat Editorial Director Jeremiah Karpowicz for a panel discussion featuring the owners, designers, and builders behind these very significant vessels. This webinar is free and will give true insight into what it takes to build a significant boat and the criteria for choosing the top ten vessels and ultimately the Boat of the Year.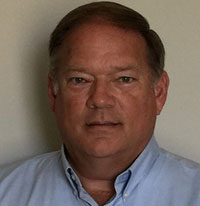 John Buchanan, Harbor Docking and Towing

John Buchanan brings 30 years of experience in the US Coast Guard (USCG) to his role as President at Harbor Docking and Towing (HDT). He joined HDT in June 2016 as Director of Safety responsible for the Subchapter M transition. John assumed his current role of President in January 2018.

Prior to joining HDT, John headed the effort to transition Stephen F. Austin High School into a maritime-themed vocational program. Using his instructional capabilities both in classroom and hands-on learning environments, students were introduced to the many aspects of the maritime industry. More than a thousand students ranging from grades nine through twelve found themselves prepared for either direct entry into the maritime field or one of the many collegiate programs.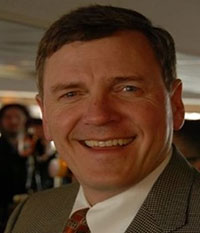 Kevin Clark, Argosy Cruises

Kevin Clark is a graduate of the University of Washington and spent his first 32 year of professional life as a Certified Public Accountant working with closely held companies. In 2006 Kevin and his wife Cary, acquired majority control in Argosy Cruises and Kevin has since held the position of CEO & President.

Kevin and his wife Cary own and operate Argosy Cruises, which operates a fleet of vessels providing daily tours of Elliott Bay and surrounding Lakes, private charters, ferry service and community special events. Since 2009 their company has operated on behalf of the Washington State Parks Commission ferry service to Blake Island State Park and the island's dining and cultural center, Tillicum Village.

In addition to Argosy Cruises, Kevin's focus has been the promotion of a statewide tourism nationally and internationally as an effective tool to for economic growth. He has been an active member of the Washington Tourism Alliance, Greater Seattle Chamber of Commerce, Visit Seattle, Puget Sound Economic Development Council, and various industry/civic groups.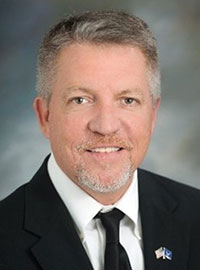 Maxie J. McGuire Jr., Callan Marine

He was born at Fort Lee, VA in 1965 while his father was stationed there as part of the 3rd Army's Airborne Division. He attended Nicholls State University, Spencer College, and the Community College of the Air Force. He served in the U.S. Air Force from 1986 – 1991 and was honorably discharged shortly after returning from a tour in Operation Desert Storm.

Employed by the U.S. Army Corps of Engineers, New Orleans District from 1991 – 1996, he received training and education which evolved into a current career in construction and project management. He joined the C.F. Bean Companies in 1997 as a project manager, where he became an expert in beach construction, coastal restoration, and river/harbor dredging. In 2005, career advancement took him to the Vice President and General Manager of WellCut Decommissioning Services, a subsidiary of the Acteon Group, Ltd (UK), where he successfully managed the company to record growth and profits, MSA's with several major oil companies, and their first project outside of the USA. WellCut specialized in ultra-high pressure abrasive waterjet cutting and mechanical severance technologies in the decommissioning of oil and gas platforms, as well as specialized soil removal applications. In 2008, WellCut was acquired, which led to a consulting business and a position with Weston Solutions where he was responsible for dredging and marine construction related projects, as well as a startup offering for Oil and Gas Construction Management Services. He successfully won and managed their first platform decommissioning project in 2009, as well as performing other dredging and environmental restoration projects. Due to a desire to be back in the service business, he accepted a Sr. Executive position with Gulf States Dredging to assist with the growth of their marine business, specifically for the US Army Corps of Engineers. Additionally, he founded Fathom Technologies, LLC in 2010, which provided construction services as a marine contractor, specializing in oil and gas decommissioning, civil and marine construction, dredging, and coastal restoration. After selling Fathom Technologies, he met John Sullivan, owner of Callan Marine and they developed a plan for the growth of Callan Marine with one dredge in 2013 to four dredges today and a fifth in 2021.
Moderator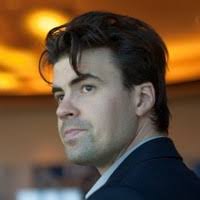 Jeremiah Karpowicz, Executive Editor, WorkBoat.com

Jeremiah Karpowicz is the Editorial Director for the CM/Grocery/Tech Group at Diversified Communications. He has created articles, videos, newsletters, ebooks and plenty more for various communities as a contributor and editor.