Roadmap for Maritime Operators in a Downturn: IT Strategies for Increasing Efficiency & Productivity While Addressing Risk & Compliance
As the Oil & Gas industry has experienced numerous downturns, the issue of operational excellence is ever more a unique opportunity for the industry to become efficient and cost effective. With lower gas prices and tighter budgets, digital strategies have become critical to operational health and financial stability. In this webinar we will discuss how, Managing the Need for Faster Connectivity, Benefits of standardizing the onboard vessel network, Emerging Trends for Remote Connectivity and IT Tips for effective Business Continuity can change the landscape of operational efficiency and productivity in a competitive environment.
Speakers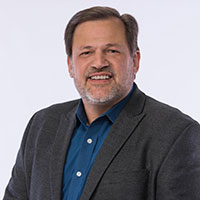 Robert Guidry, Chief Technology Officer, Global Data Systems
Robert joined GDS more than 20 years ago, after serving 10 years in the U.S. Air Force and working for an Internet Service Provider for four years. He began as Network Engineer and transitioned to Principal Consultant, Senior Technologist and Vice President of Professional Services before transitioning to CTO. Today, Robert is responsible for infrastructure development and management, product and service development, and sales engineering support. He is a Cisco Certified Internetwork Expert, with expertise in IP telephony, security, data center and physical security technologies. He uses his technical leadership to help GDS and its customers align technologies to business outcomes.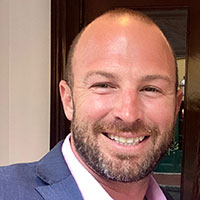 Justin Getzinger, Sales Account Executive, Global Data Systems

Justin joined GDS more than 3 years ago, after serving over 11 years in the Oil & Gas industry. He began as a recruiter for Edison Chouest Offshore and was eventually promoted to General Manager at International Marine Systems, which specializes in maritime control & communication technologies. He also served as General Manager of Sealand Mechanical. Today, Justin is responsible for developing and maintaining relationships in the Oil & Gas industry by helping his clients realize the most cost-effective and secure connectivity strategies for their organizations.
Moderator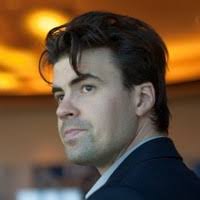 Jeremiah Karpowicz, Executive Editor for CM/Grocery/Tech, Diversified Communications

Jeremiah Karpowicz is the Executive Editor for the Commercial Marine/Grocery/Technology products at Diversified Communications. He has created articles, videos, newsletters, ebooks and plenty more for various communities as a contributor and editor. Get in touch with him on Twitter: @jeremiahkarp