Propelling Towards a Zero Emission Future
For the past couple of years, the conversations around electric-hybrid and all-electric propulsion, and its potential applications in the maritime industry, has been increasingly present. Many owners and operators have begun to realize the potential benefits and embrace the idea of alternative propulsion solutions. As this technology becomes increasingly more popular, a new trend is being set and moving the industry closer to a zero emission future. With a heavy emphasis being placed on reducing emissions and fuel consumption, there could not be a better time to jump in and experience the benefits for yourself. Early industry adopters have worked with systems integrators to overcome the obstacles and have realized a favorable return on investment. As the demand increases, regulatory agencies such as the U.S. Coast Guard and Classification Societies are prepared to review and approve advanced alternative propulsion systems. Increased awareness in this market has sparked interest from investors, making funding more available for systems integration and supporting infrastructure such as shore side charging.
Trusted partners, like BAE Systems, have been moving the industry forward by providing clean, quiet, alternative propulsion systems and comprehensive systems integration. Continuous and on-going investment in the development of innovative solutions has afforded them the opportunity to be the propulsion system integrator for the first U.S. hydrogen fuel cell powered marine vessel. BAE Systems will be featuring its next-generation electric drive system at the upcoming International Workboat Show. This new system offers a compact and lightweight modular design, delivering best-in-class power and performance by utilizing game-changing power electronics. Come join Joe Hudspeth for this webinar as we explore successful applications of hybrid and electric technology, and look ahead to even greater possibilities to grow the electrification of vessels and reach zero emissions.
Speaker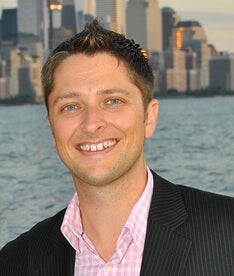 Joe Hudspeth, Director, Business Development, Global Marine BAE Systems, Power and Propulsion Solutions
Joe Hudspeth is the Director of Business Development for Global Marine at BAE Systems in Endicott, N.Y. Hudspeth has been involved with maritime sales, marketing, and product development since 2000. He currently serves as a regional co-chairman for the Passenger Vessel Association, is a judge for the Worldwide Ferry Safety Association student design competition, and frequently speaks and writes on maritime and ferry related issues. Hudspeth lives Bellingham, WA with his wife and two sons and he holds a Bachelor of Arts in Business Administration from Western Washington University. Outside of the workplace, Hudspeth enjoys calm water boating, sunny destination travels, woodworking, and refining his barbecuing skills.